Gualdin Pais - The Master
This great knight was born in Amares, Braga region. Squire to D. Afonso Henriques, he fought alongside them against the Moors, being knighted by the sovereign on the battlefield of Ourique.
Then he became a crusader and a Templar friar, then left for Palestine where he fought for five years.
Mestre Gualdim Pais, in addition to the castle and town of Tomar, also founded the castles of Pombal, Zêzere, Almourol, Idanha and Monsanto. The master died in Tomar, in 1195.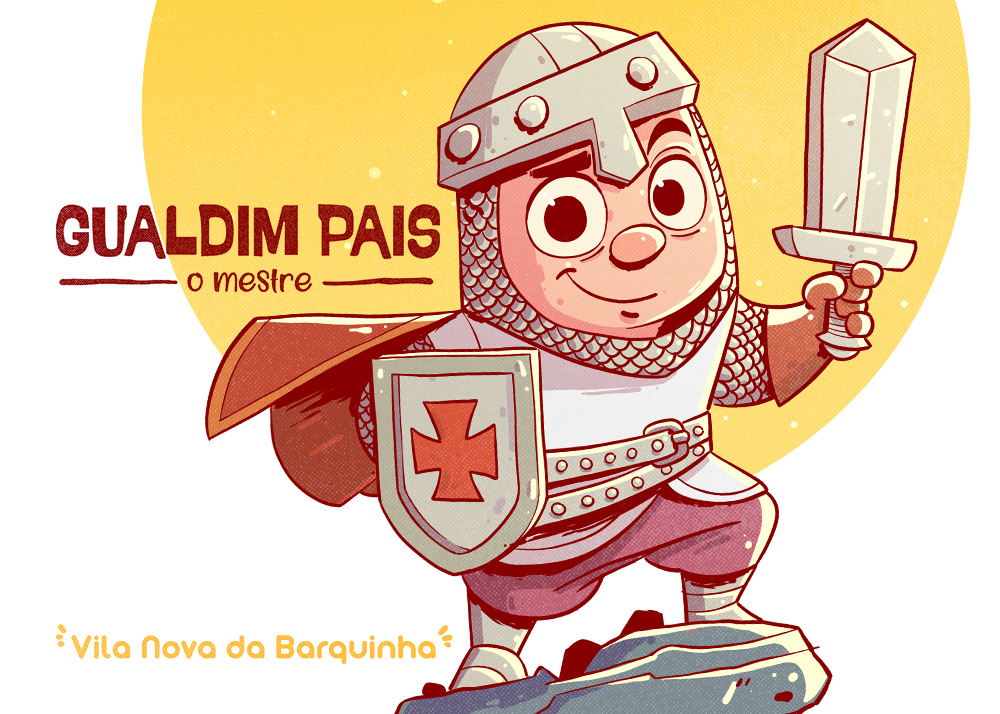 Client: Câmara Municipal de Vila Nova da Barquinha